W hen you say to someone 'I really need a holiday' and they reply with 'We're heading to Los Angeles and Yosemite later this year, you're more than welcome to join', you join. You just join.
So thats what I did. Booked my flights to gatecrash my parents holiday to America. How thrilled they were! They were heading out to visit some of our friends who live in L.A, then driving up North to Yosemite National Park. Sounded like a pretty good trip to me!
Plan. Spend a few days in L.A, a few more days doing the drive, stopping at different places along the way, then a week in Yosemite. Plenty of opportunities to get some photographs done.
I mentioned this to a couple
of my friends from work and
pretty soon they had booked
New plan. Fly out, meet my friends, stay with them for 3 nights in L.A, before then leaving them to go and meet my parents and our friends and start heading up North. So thats what I did.
Two of my friends Katie and Tony were waiting for me in a bar at the airport when my flight arrived, so after a quick snifter of Pinot we were whisked away in the fanciest of cheap Uber's heading for Hollywood. We had booked into this amazing penthouse apartment just off Hollywood Boulevard down the road from the Chinese Theatre.
When we arrived, priority numero uno was of course to crack open the vino before the jet lag hit and we all crashed. Pleased to say this plan went down without a hitch.
The next day, jet lag had well and truly arrived. 5:30am and we were up – well Tony and I were, Katie seemed to be immune from jet lag and was still pushing out the z's – roaming the streets of Hollywood trying to find the closest Starbucks. Man needs a two pump skinny vanilla latte to function in the morning. Iced of course, when in Rome and all that.
Full of coffee and buzzing our tits off, we spent most of the morning exploring the area around our hotel. We went up to the Chinese theatre and got a couple of snaps in front of the Hollywood sign of course, then had a look around some of the shops.
For the afternoon, we decided to head up to the Griffith Observatory. We got the metro all the way down Hollywood Boulevard to Vermont/Sunset Boulevard and thought we we would just walk up from there. It didn't really look that far on the map, so it seemed like a good idea at the time, but we really mis judged the distance. It was miles! And it was hot. Really hot. Oh well, a quick burger stop halfway there sorted us out and we managed to make it up, and it was definitely worth it. The view was amazing, you could see the whole city, the Hollywood hills, the Hollywood sign, downtown L.A. It was really amazing. It was pretty shocking how much haze there was hanging over the city. It was just sitting there, this blanket of pollution.
I didn't get too many photos of the view. I'm all for a nice view and everything, but there's only so many things you can do with a photo of a view. You want the main focus to be the view itself, but it kind of looks the same from most angles unless you change your vantage point completely.
I tried to use different foreground subjects to try and change things up a bit and get different shots but again there weren't that many options. Oh well it was still a great day and a great place.
One of the days Tony and Katie had to go back to the airport to pick up their rental car and another of our friends, so I got the bus down to Santa Monica to go and meet my parents. We spent the afternoon on the beach so I went off to try and get some photos done. The beach front is lined with lifeguard huts so naturally you are drawn to them to be the main focus of the photo. There was a few wispy clouds in the sky so the weather wasn't too bad, but the photos just all looked a bit flat and boring. It wasn't until we went down to Venice beach and the sun started to set that I began to get the images I wanted. The sunset was incredible. I couldn't believe the colours in the sky, it completely changed the images I was getting.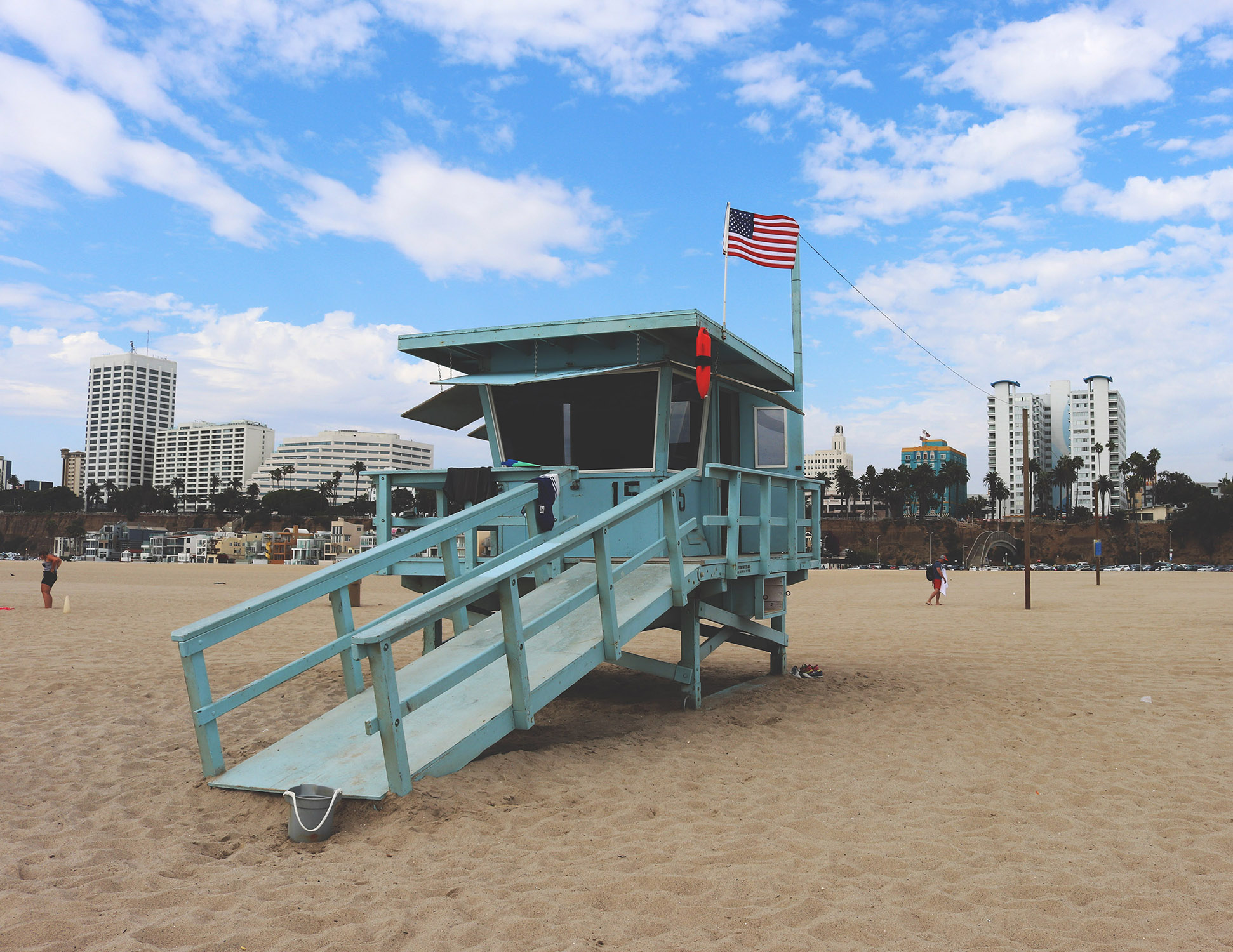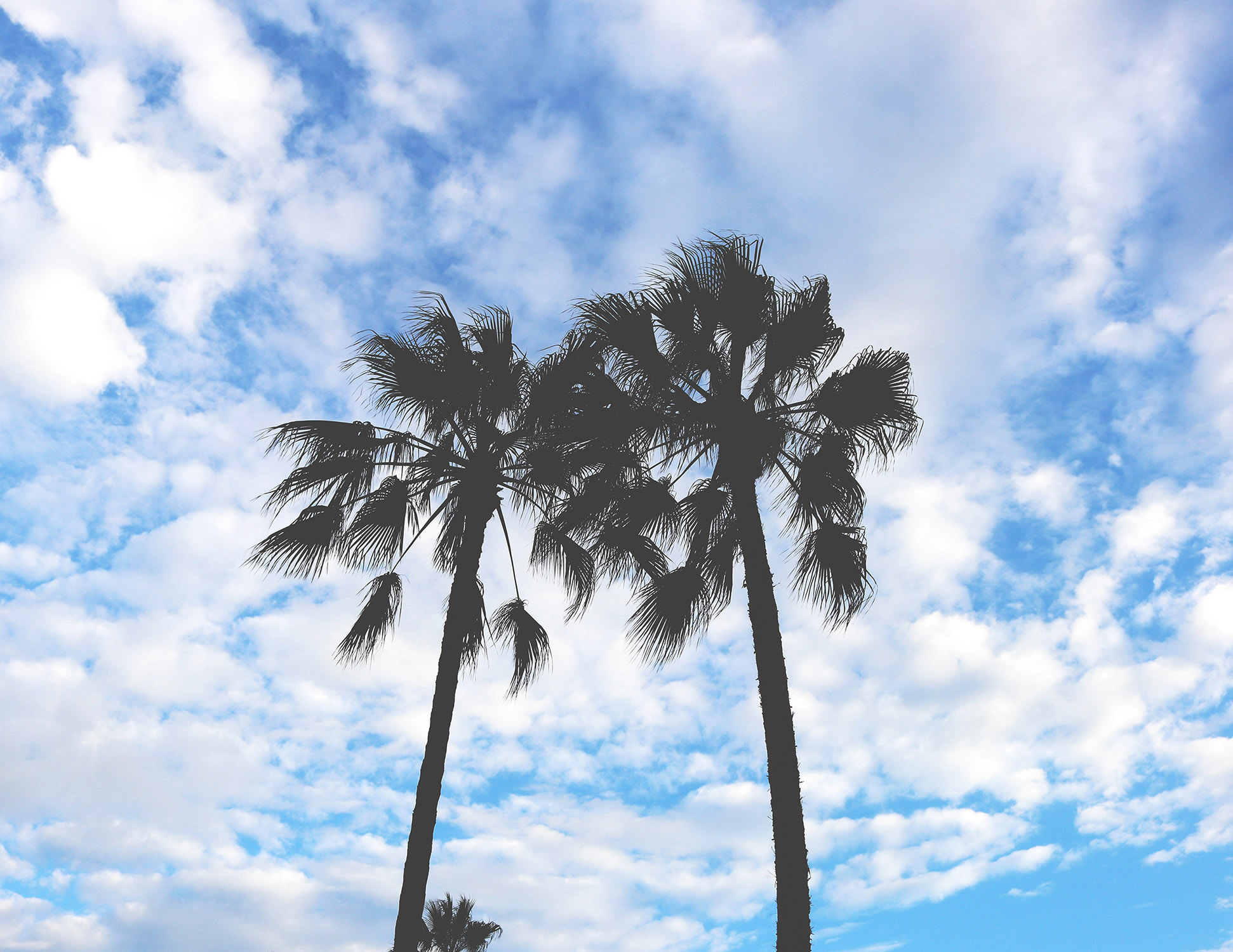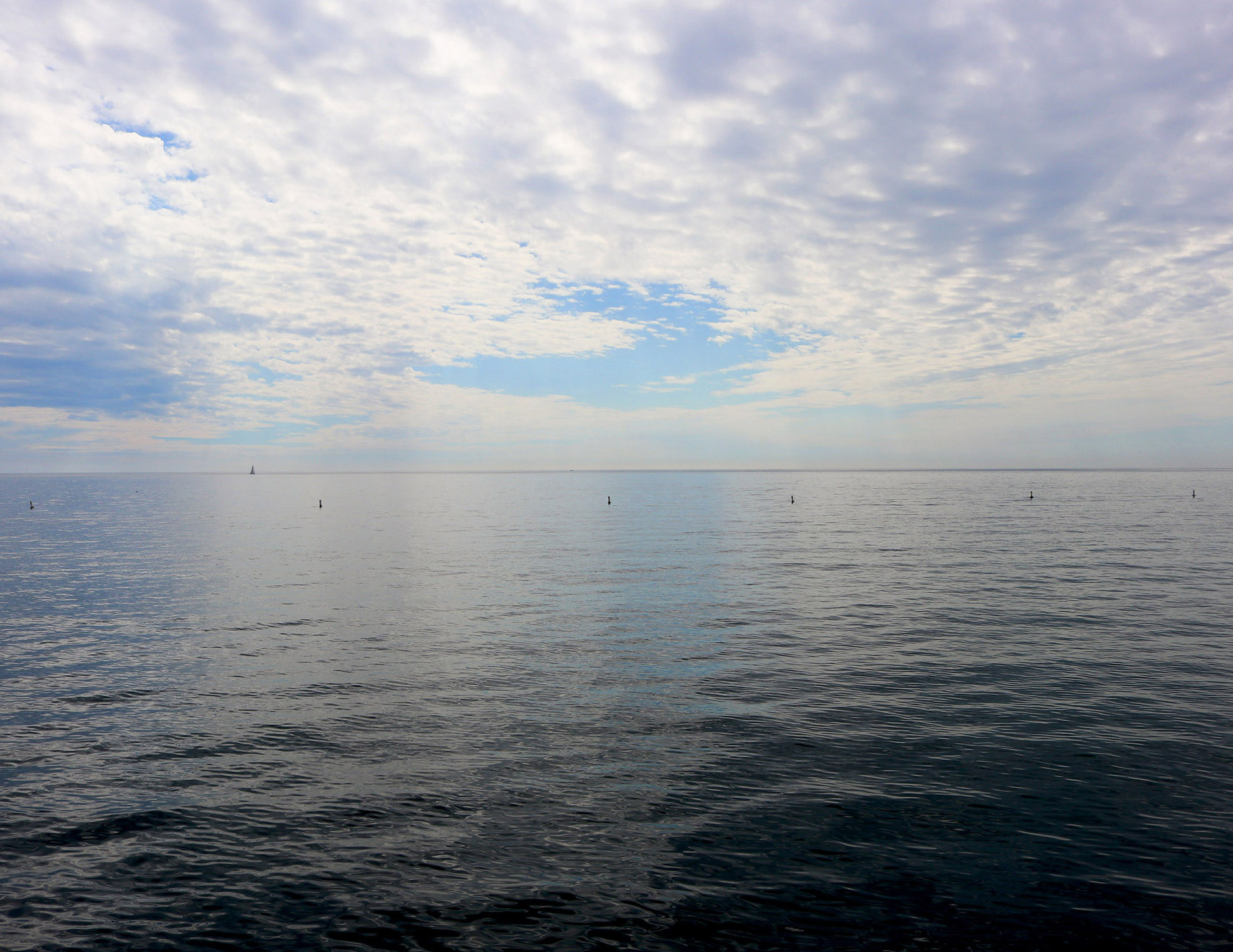 By this point my parents had left and I had been rejoined by my friends. We stayed for a while taking photos on the beach, making the most of the amazing sunset. It was so nice to just stand there looking at this incredible view listening to the sound of the waves. It's something I miss very much having lived by the sea all my life. Shockingly, there aren't any beaches in London, and the sound of the Thames doesn't quite have the same effect.
Eventually the sun dropped below the horizon so we headed off.
When I was editing the photos ready to post on here, I noticed that in the background of one of the pictures there's something coming out of the water, presumably to breathe. Not 100% sure what it is, I didn't notice it at the time and it's not in any of the other photos I took, just that one. Accidental Wildlife Photographer of the Year 2016 right here!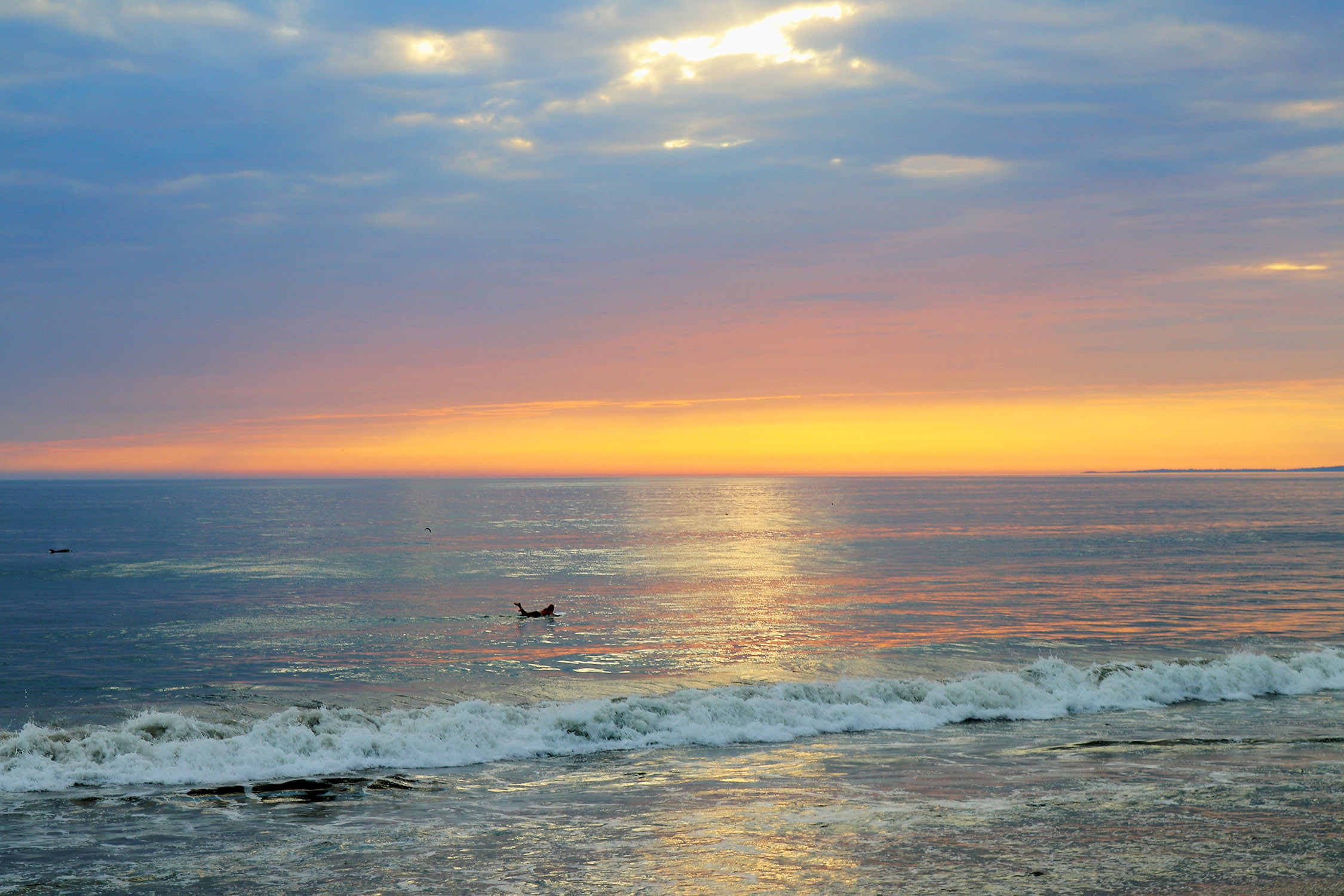 That was the last night we spent in LA so it was a really nice way to end our stay there. Driving back to the apartment down the beach front in a convertible mustang blasting out cheesy music was a pretty good way to end the day. We may have looked like twats but we didn't care, we were having the time of our lives.