S o my first New Years Eve in London wasn't exactly how I'd imagined it. The advice of all 'Londoners' I knew was to avoid central London at all costs as it would be uncomfortably busy. This was bit of an issue, as I wanted to get some photos of the fireworks! I still went fairly central, but only to my office building and up onto the roof where there's a pretty good view of Westminster and the London Eye.
I haven't really done much firework photography, so it was all a bit of a test for me. I knew it would be a bit of trial and error, trying some things out to see if they worked or not and adjusting where necessary. I was quite worried that the lights from all the surrounding buildings would have a big effect on the photos I took but it was no way near as bad as I'd imagined.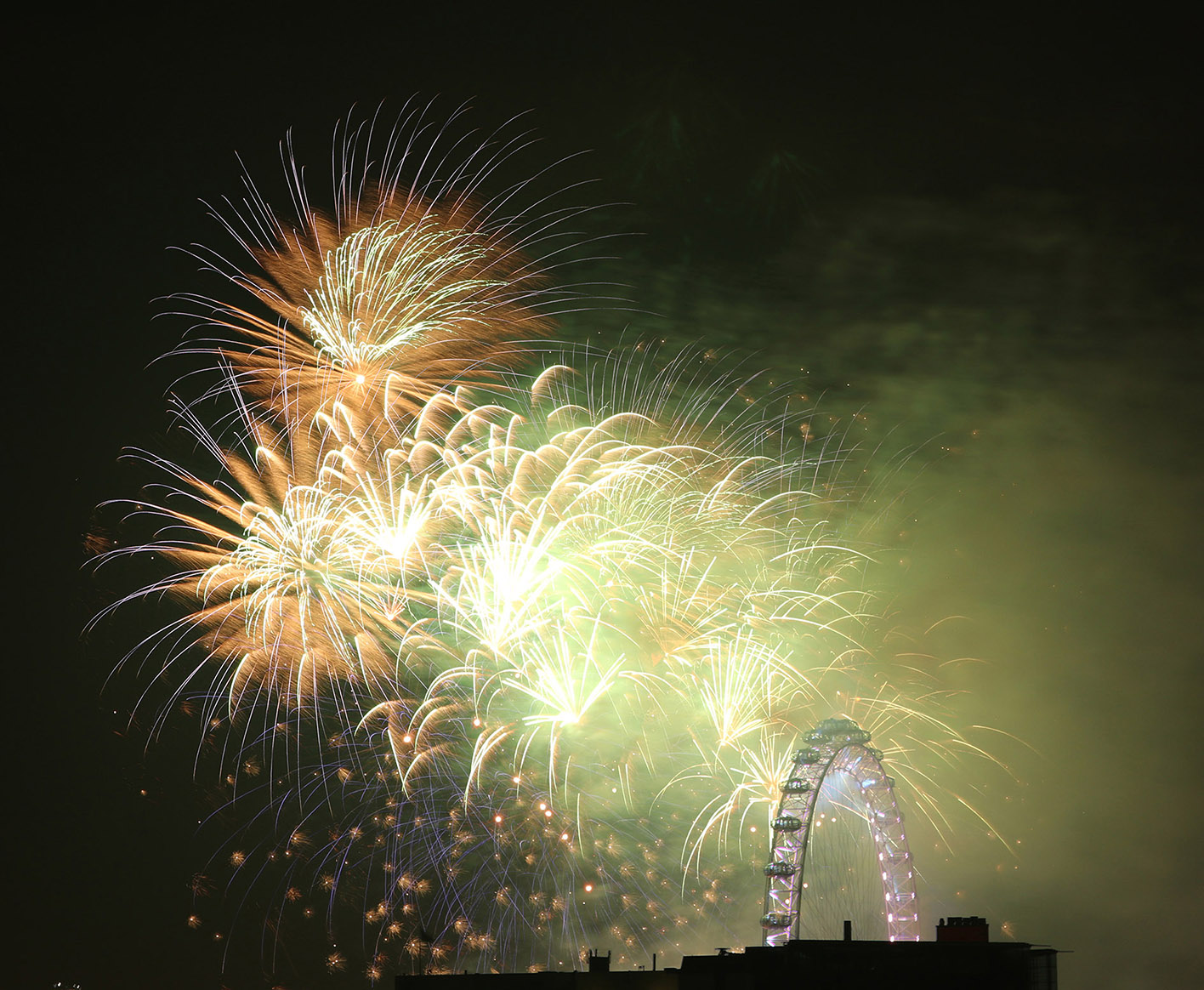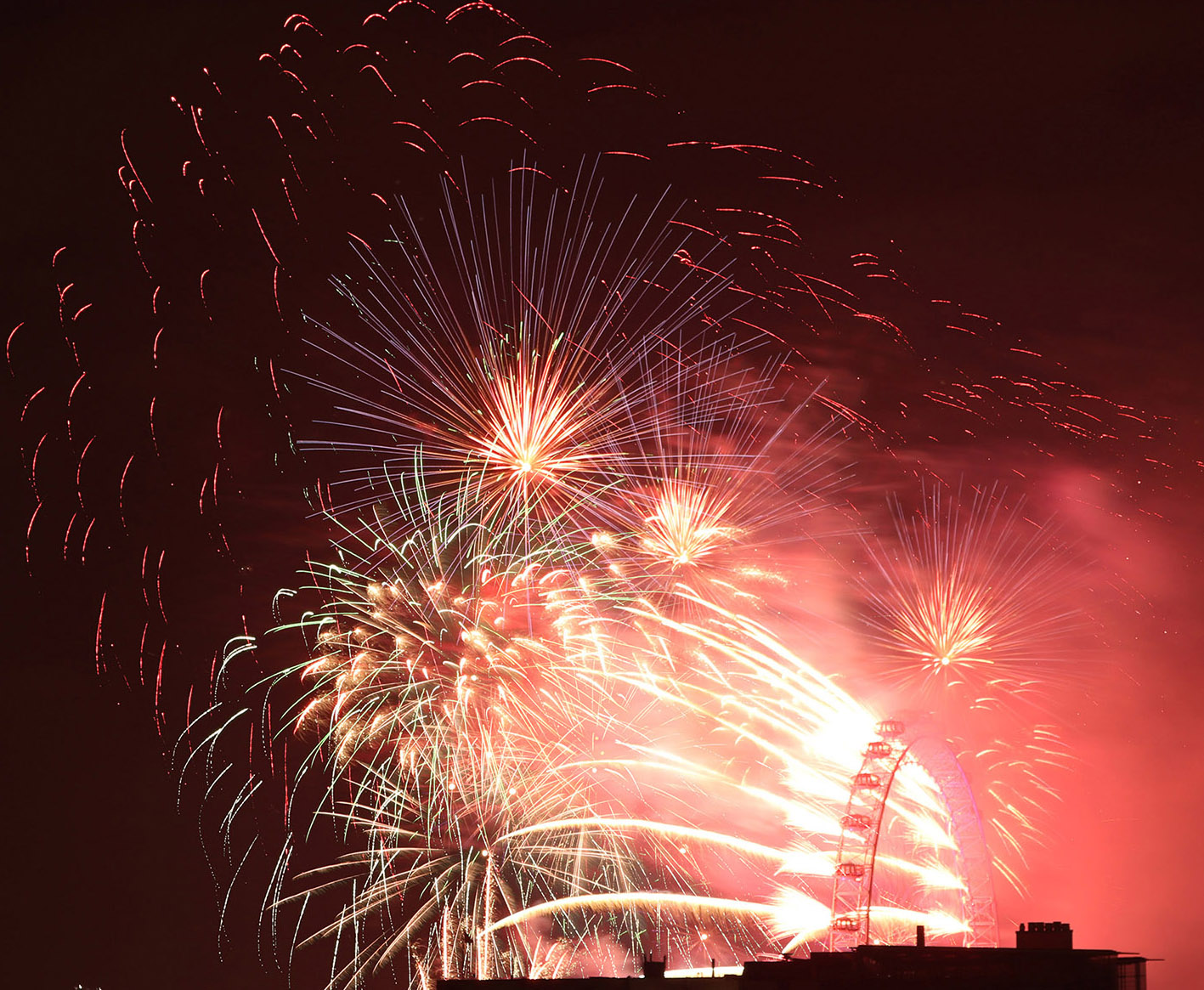 I opted for a wide angle lens to try and get as much in as possible. This would also allow me to zoom out to get a panorama of the city skyline with Big Ben at one end and the London Eye and fireworks at the other. I could also zoom in as far as possible to the London Eye to narrow the focus of the photo to that and the fireworks coming off it.
I chose to shoot in Bulb mode at around f/9 so I could have full control of the shutter speed and try my best to time my shots to the fireworks. I also experimented with changing the orientation of the photos to try and get different types of shots.
Having never seen the London NYE fireworks, I didn't really know what to expect. I knew they would be set off from on and around the eye, but that was about it. Obviously I know what to expect from a firework, we do have them in Wales you know. It was more about how they would be set off, how high above the eye they went, did they go off from both sides etc etc. I wanted to make sure that I framed my shots as best I could, and have everything ready before they started.
The wide angle lens gave me
The freedom to change the
type of shot I was getting
quickly and with relative ease
which I thought would be the
Halfway through the firework show, I did debate swapping over to my zoom lens, but it was all packed away in my bag and my hands were freezing! It would have been too much of a faff to try and do a lens swap in the dark. It would have taken so long that I thought it just probably wasn't worth doing.
I'm pretty pleased with the end results. There were a few shots where I had too much sky visible, or too much of the buildings below, but I was able to crop these images to bring the focus where I wanted it to be. This wasn't a major issue, but I'll know for next time a longer zoom lens might be the best thing to use.
The freezing rooftop of a London building was a pretty cool place to welcome in the New Year. The view was pretty surreal and I wasn't crammed in amongst a crowd somewhere which is always a plus. The feeling finally came back into my fingers back at home in front of the TV with a glass of Pinot – gloves will definitely be on the list of things to pack next time, and quite possibly, the bottle of Pinot.