W hilst I was out visiting my cousin in Toulouse, I decided to take a drive out to Auch one day while she was working. I didn't really know what to expect as I didn't know anything about the city itself, I had just heard it mentioned a few times previously so I thought I'd go and take a look.
It was quite a nice drive down there, I programmed the sat nav to avoid the motorways and main roads, and just stuck to the back roads through the country. It was definitely worth it, I much prefer doing this than travelling on the motorway the whole time. You get to see so much more of the countryside.
I arrived at Auch a little before midday so the first thing I did was to head to one of the bakery's and get myself a baguette to eat in the sun. The weather was pretty perfect. 25 degrees, lots of blue sky, a couple of scattered clouds here and there, I was pretty optimistic that I would be able to get some good photos done.
Lunch over, I then set off to explore the city a little. The location of the city centre made for some amazing views over the surrounding areas. It appears to have all been built on top of a big hill, right at the top of which stands the cathedral, like the cherry on top of the cake. The area surrounding the city isn't particularly hilly which is why it stood out for me so much. It's quite a stunning thing to see.
One of the main things I wanted to photograph whilst I was in France was just typical old French streets and buildings. That's what I love about France, well, that and the wine of course. To accomplish this, I spent the majority of the day off the beaten track wandering around all the little side streets I could find.
Eventually, after an hour or so of just walking around, paying absolutely no attention to where I was, or where I was heading, I came to the conclusion I was lost. I could no longer see the cathedral, nor did I know what direction it was in, but I did know that my car was parked there. I managed to find myself a city map, so after observing that for about 10 minutes, I came to my second conclusion. I was still lost. I mean, a map without a 'Vous eat ici' pin on it really isn't any help at all.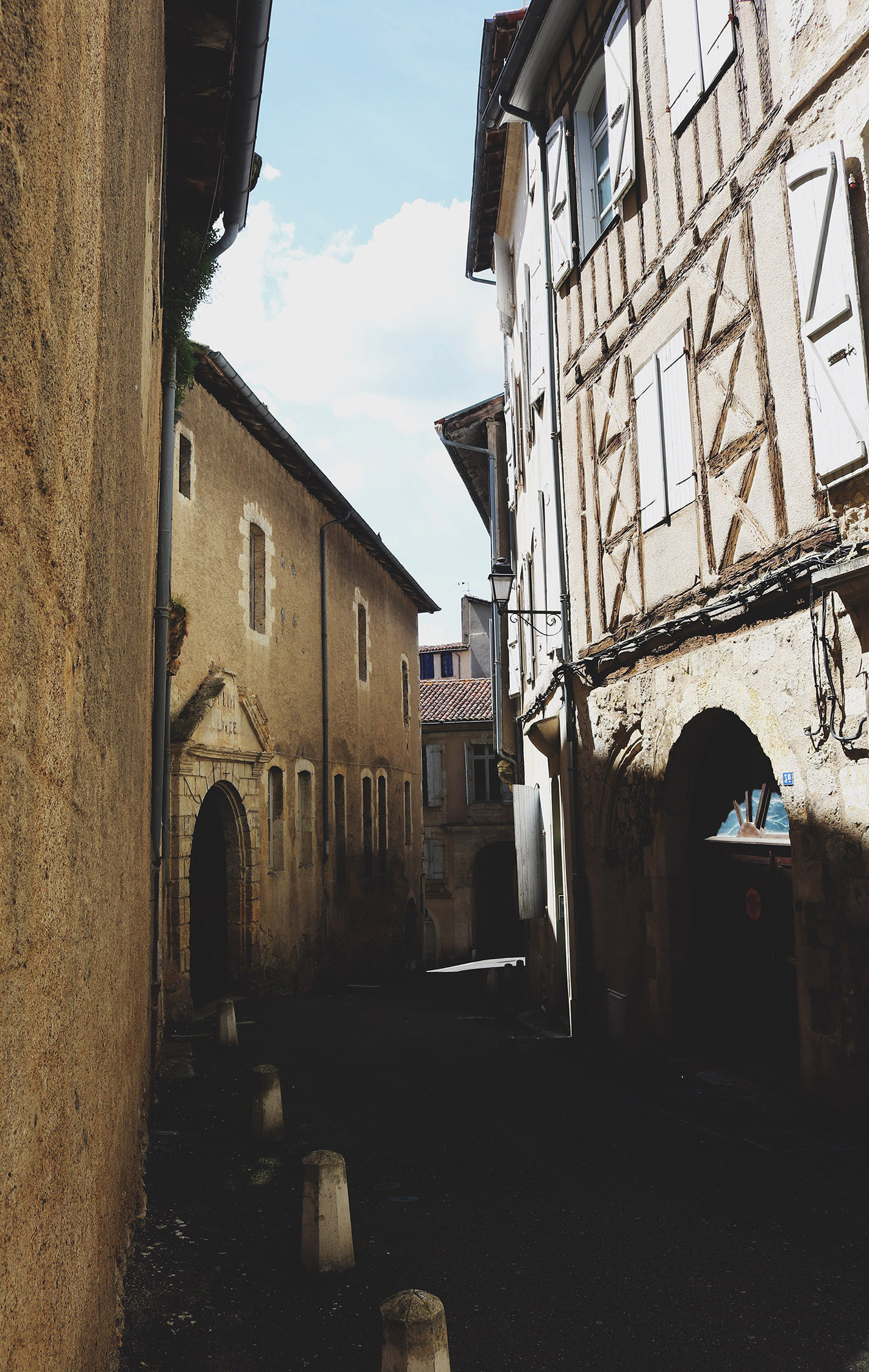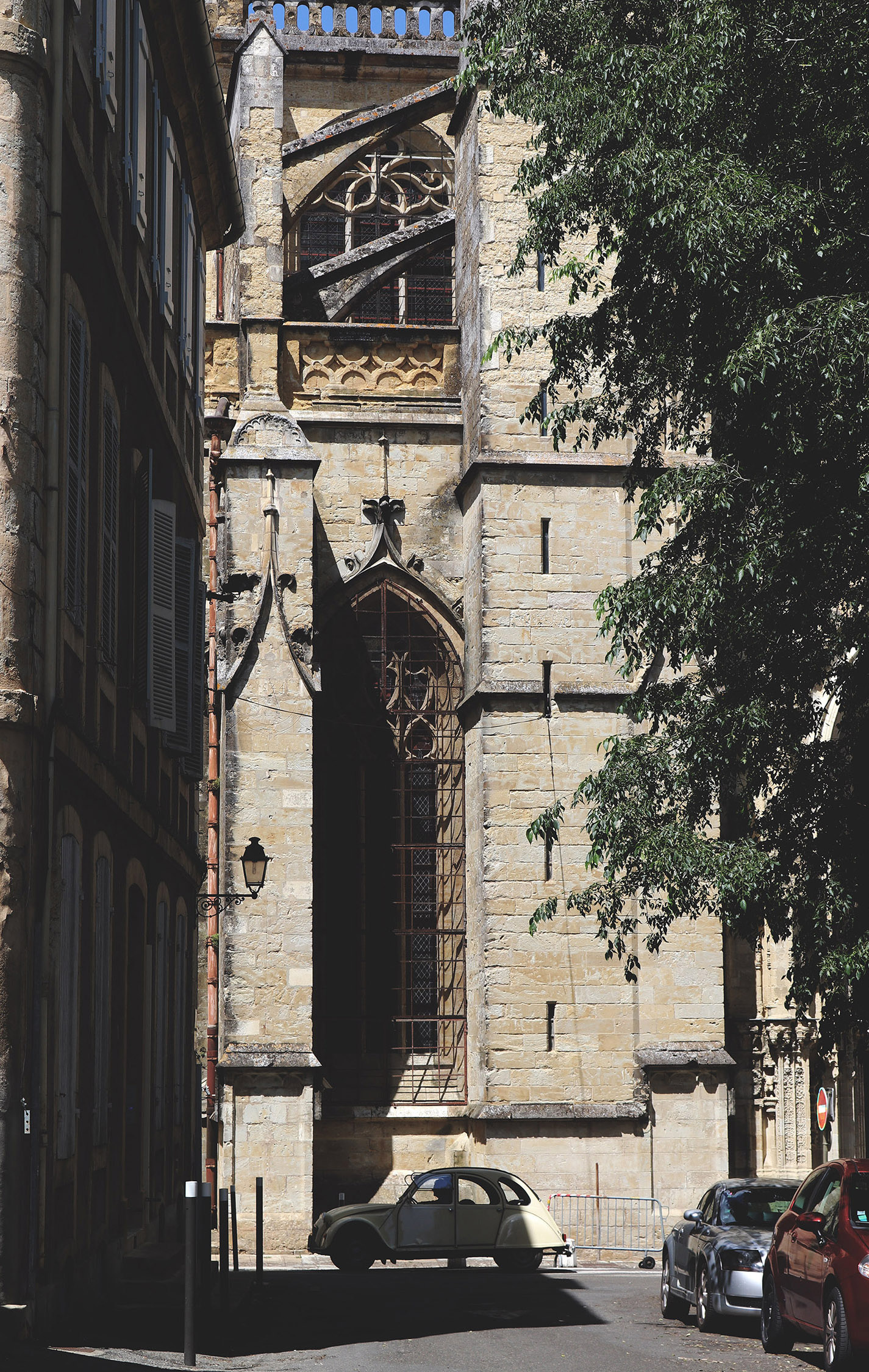 The one good thing about getting lost was that I really did end up completely off the beaten track so I managed to get some really nice photos. The streets and buildings were just what I was looking for.
After a while, I thought it would probably be a good idea to try and find my way back to my car. Since I parked at the cathedral, which was right at the top of the city, I figured all I had to was to keep heading up hill and eventually I would either arrive at the cathedral, or at least be able to see it.
My plan worked and eventually I was reunited with my car to head back to Toulouse. I was pretty pleased with the photos I got that day, but even more pleased with the tan! A good day all round I'd say.